Donation to assist South Barwon Rescue Team
Victoria State Emergency Service has received a generous donation of $50,000 from the Commercial Travellers Association.
$10,000 of this donation will go directly towards supporting the South Barwon Rescue Team who will be travelling to the UK later this year to compete in the World Rescue Challenge (WRC). The WRC will provide an opportunity for the South Barwon Rescue Team to showcase their rescue skills and techniques whilst competing against other teams from across the globe.
The cheque was signed by Commercial Travellers Association representative John Coustley during a short ceremony at VICSES Head Office which included VICSES CEO Stephen Griffin, South Barwon Rescue Team representative Andrew Murton, Director of Corporate Services John Casey and Chief Officer Operations Trevor White.
To track the South Barwon Rescue teams progress and keep up-to-date with the challenge checkout their Facebook Page.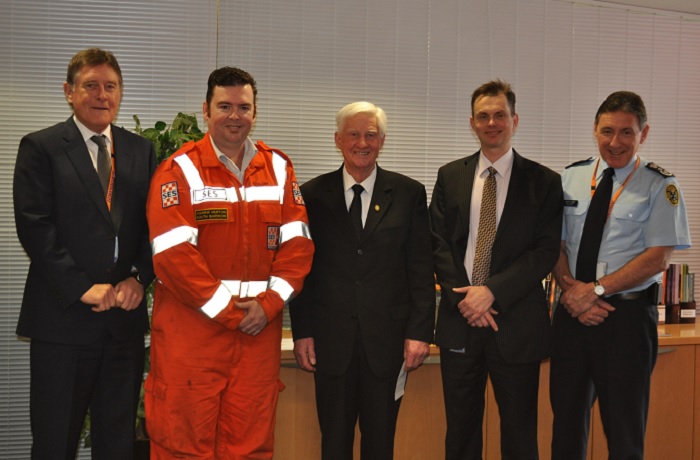 Photo (left to right): Stephen Griffin, Andrew Murton, John Coustley, John Casey and Trevor White