Banksia crashes into water main, power lines on Phillip Island
A monster tree came crashing down this morning at a holiday home in Silverleaves on Phillip Island, bursting water mains and pulling down power lines; attracting the attention of the local community.
Three Victoria State Emergency Service (VICSES) volunteers from the Phillip Island unit attended in a general rescue vehicle, arriving at the property shortly after 9am. They two used petrol chainsaws to take apart the enormous banksia, as a small crowd looked on. Cutting up the huge tree took the crew nearly an hour.
With a gusty weekend ahead for the Bass Coast, motorists are encouraged not to park under canopy. When out for a stroll, Bass Coast residents are asked to be aware of trees during periods of high winds, as they may have already been compromised during recent storm activity. While not all trees show signs of damage, look for leaning or wounds to the bark and on branches.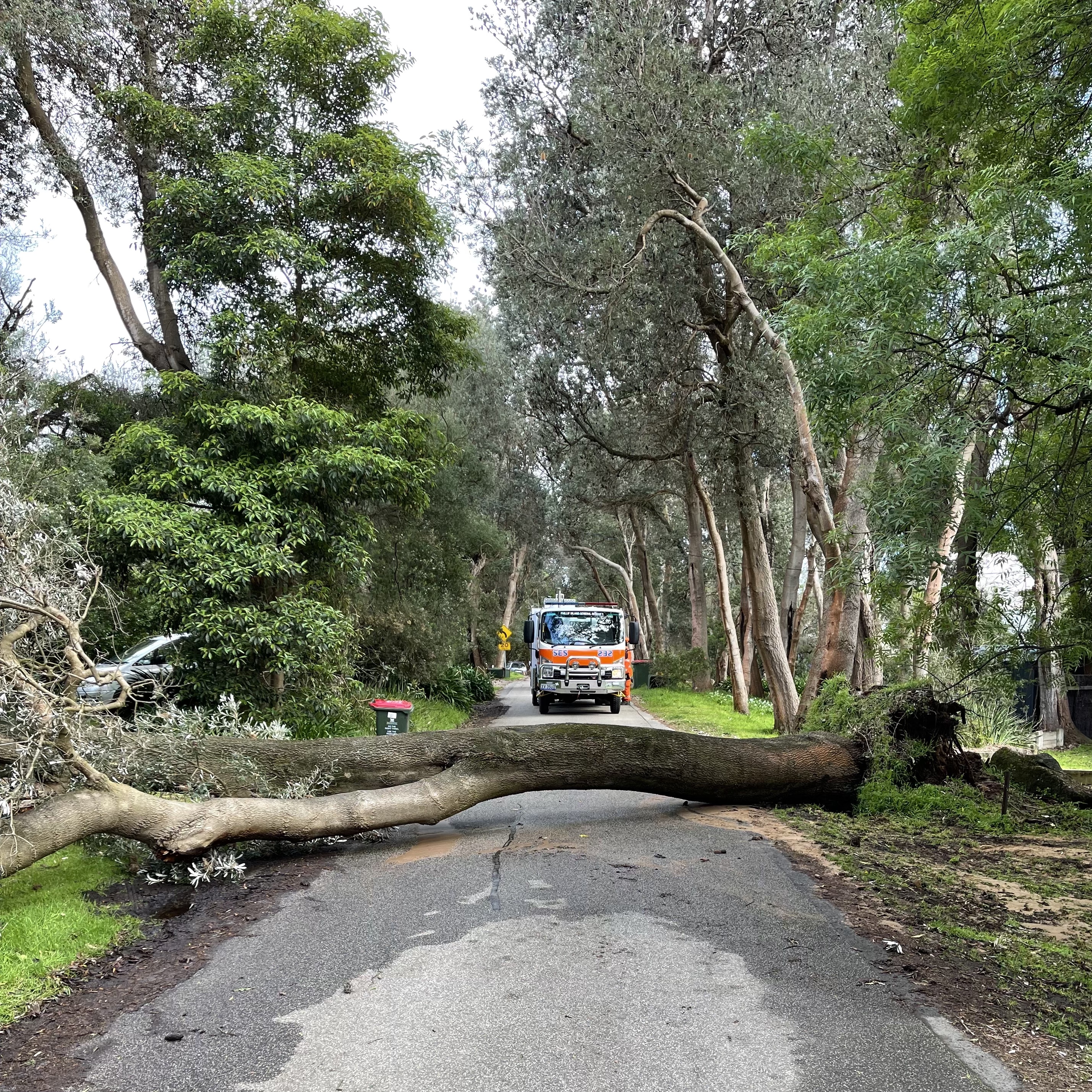 The fallen Banksia at Silverleaves, with VICSES Phillip Island volunteers in the background
Quote attributable to East Region Duty Officer David Bartley:
"There has been substantial rain in the area over the last week and some gusty winds in the Bass Coast Shire. This would have contributed to the large tree falling into the front yard, where it hit a water main and power lines, flooding the front yard with the potential for water to enter nearby properties."
"With high winds expected over the weekend we would encourage people not to park under trees, as they may be compromised."