VICSES Unit profile: Echuca
Echuca - a Yorta Yorta word meaning "meeting of the waters" - lives up to its name; bound by the Campaspe River to its west flank, the mighty Murray to the north, woven in a knot with the Goulburn as it slowly arcs upstream, towards Barmah.
This river system make Echuca, and its surrounding area, flood-prone with major floods affecting people, animals and property since records began in 1867. The severe weather and flooding of the last month has however been historic, topping out at 94.8m above sea level on 22 October, a couple of inches higher than in 1993.
During October, the residents of Echuca - and the 18 VICSES volunteers drawn from that community - have worked night and day to manage the severe weather events throughout the month, the river rises and consequent inundation of the town, and to control the flow of water. To that end, volunteers in the town laid 195,000 sandbags, in an attempt to buttress the levee.
The VICSES Echuca Unit found itself one of the busiest in the whole state, providing emergency assistance throughout the significant and extensive flooding rains, storms and destructive winds. Of the 439 Requests For Assistance (RFAs) received by VICSES Echuca Unit over the last year, 395 have come since the start of October. Since the start of last month, RFAs have mostly for flood-related incidents (325), with 25 technical rescues, and more than 20 calls to assist other agencies, including Victoria Police.
Of the 18 members at VICSES Echuca Unit, two are dual members with Country Fire Authority (CFA), and another three are with Echuca-Moama Search and Rescue, all of which are headquartered next door to each other, near Ambulance Victoria.
The VISCES Echuca Unit has managed superbly given the scale and length of the emergency. Perhaps what is even more remarkable is that several of their number are new members, who had never before been on deployment.
VICSES Echuca Unit, Controller, Judi Cantwell credits her small unit's success to its effective working relationships with other emergency responders, such as Life Saving Victoria (LSV), and the Australian Defence Force (ADF), as well as the CFA brigades in their response area. They accomplished this through open communication, a clear chain of command - promoting accountability - and division of labour.
Moreover, the unit received support from Echuca Moama Search & Rescue, Fire Rescue Victoria, Forest Fire Management Victoria, and Victoria Police.
Though Echuca and Echuca Village remain under an evacuation order, the volunteers are already looking ahead to the weekend. With strike teams from CFA monitoring the levees and pumps at night-time, and VICSES volunteers checking the levees during the day, the already month-long effort is not over. The volunteers speak of feeling fatigued, but unbowed; their friends and family affected too, because of the time they sacrifice, trying to keep their community safe.
A relief centre has been established for residents at Echuca South Basketball Stadium.
Quotes attributable to VICSES Unit Controller Judi Cantwell:
"I've been around floods before, and they go up and they go down in a few days, but this has been extraordinary."
"Seeing people being flooded, and the impact of that, has been confronting to see. Losing your home and asking yourself, "where do I go? Where do I live? How do I get to an evacuation centre? Your whole life is turned upside down. The resilience of the people of Echuca has been humbling."
"Watching LSV and ADF come in, and the number of people and organisation that came to help was remarkable. It makes you feel someone's caring about you, quite apart from the practical help – which is invaluable – it's good for the soul to see it."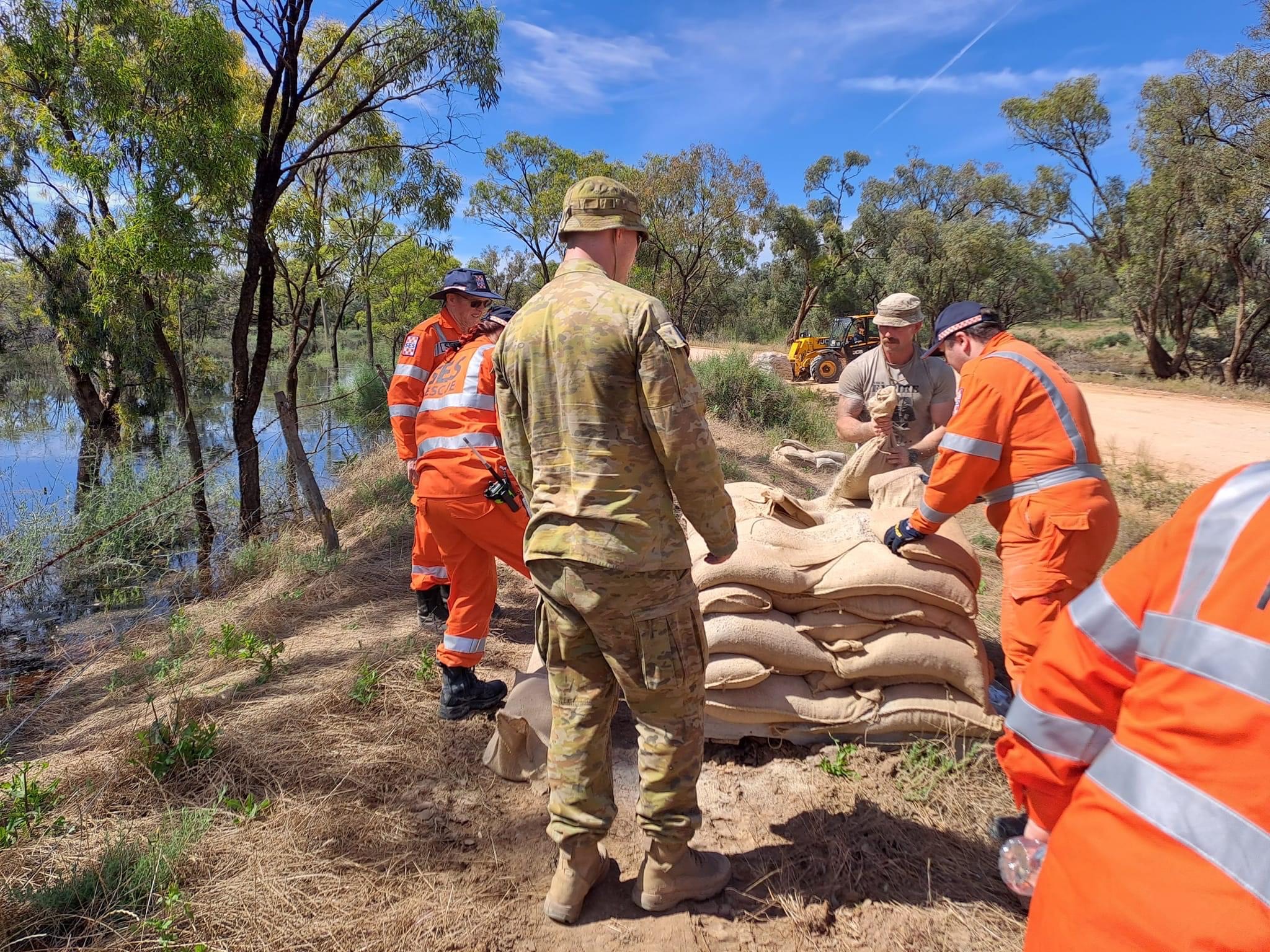 ADF personnel and VICSES volunteer deployment team sandbagging a levee bank, October 2022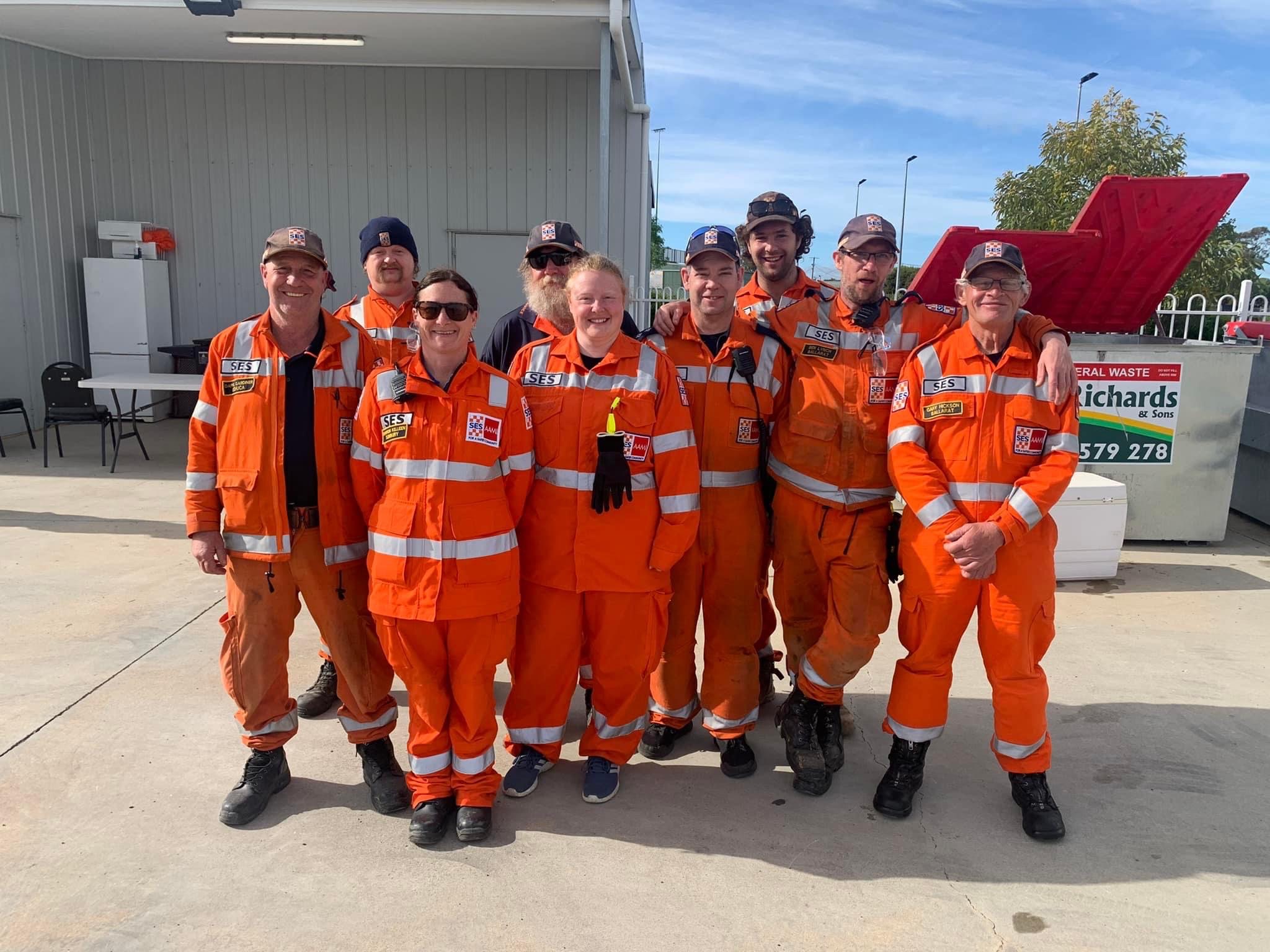 VICSES Echuca Unit members John Thompson and Daryl Gardiner, with a multi-unit deployment team from Ballarat, Kyabram, and Sunbury.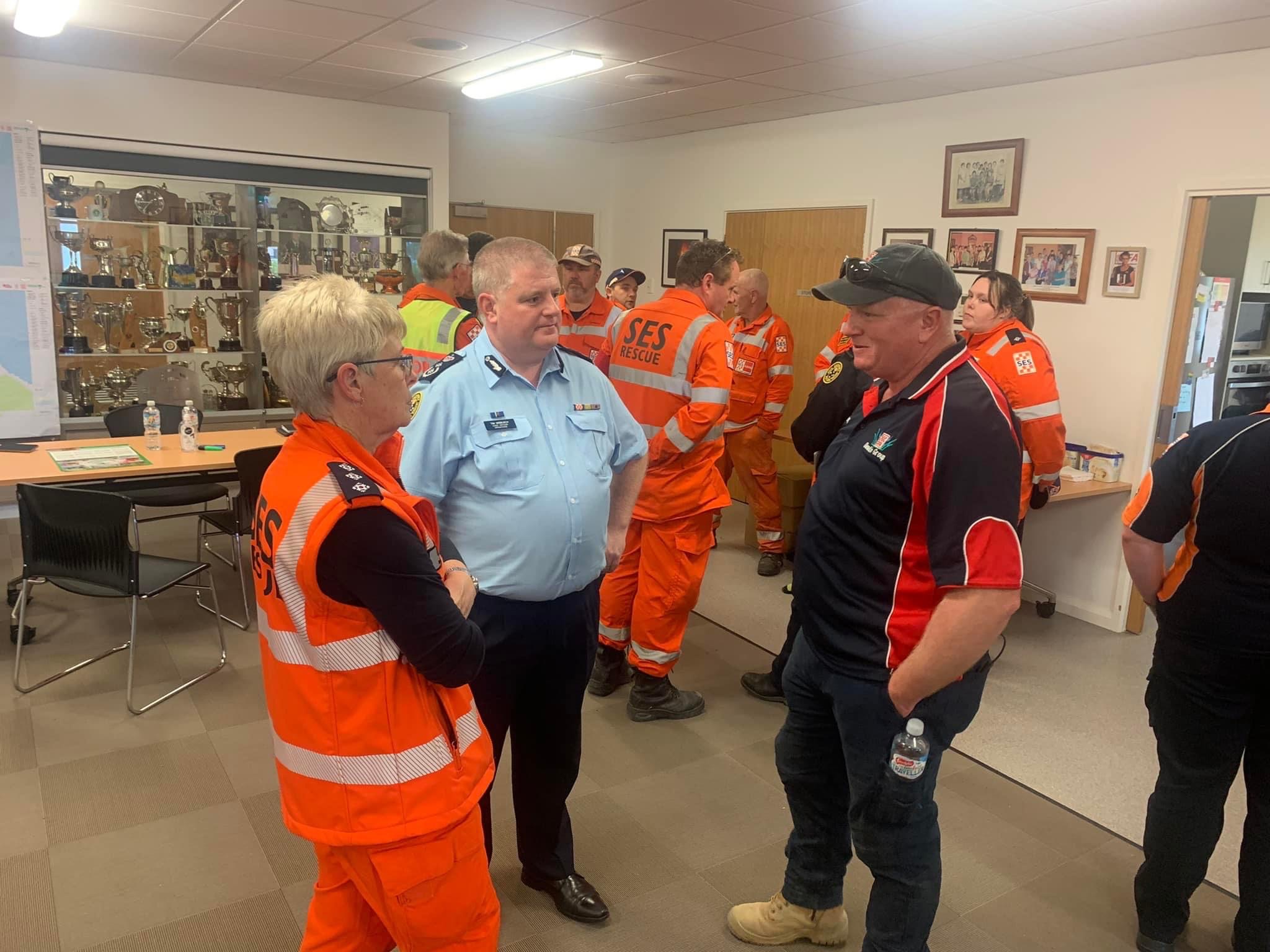 (L-R) VICSES Echuca Unit Controller Judi Cantwell, with VICSES Chief Officer, Operations, Tim Wiebusch, and CFA Group Officer, Deakin, Justin Wills

VICSES volunteers preparing to sandbag and pump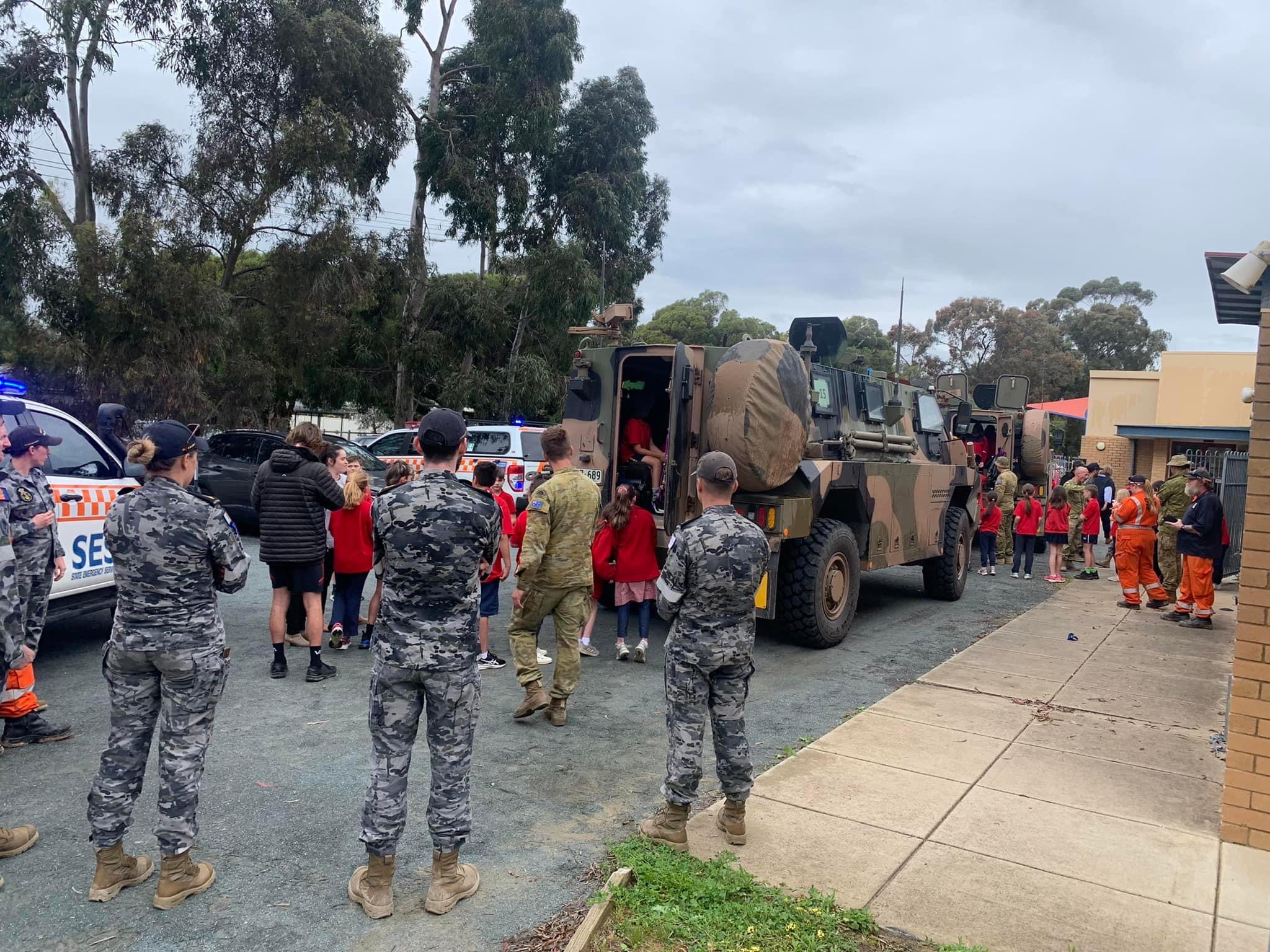 Community Engagement with VICSES volunteers and ADF personnel at Twin Rivers School